Naql platform will enable the concerned in land transport sector to ensure adherence to the sector rules and regulations and put these in place across the Sultanate. The platform will offer a level playing field to all operators in land transport activities by developing a database that will give details on hidden trade and monopolistic trends in the sector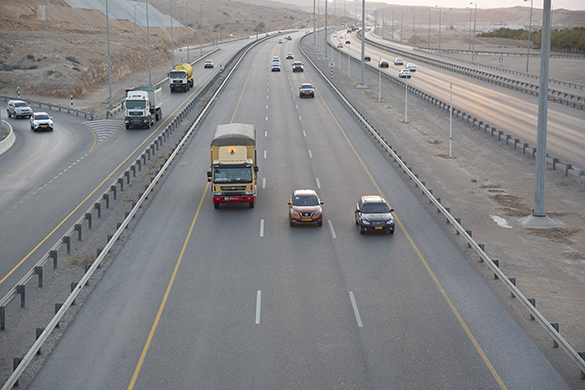 Naql platform is integrated with Vehicles Registration System of Royal Oman Police and 'Invest Easy System' of Ministry of Industry and Commerce, for swift verification purposes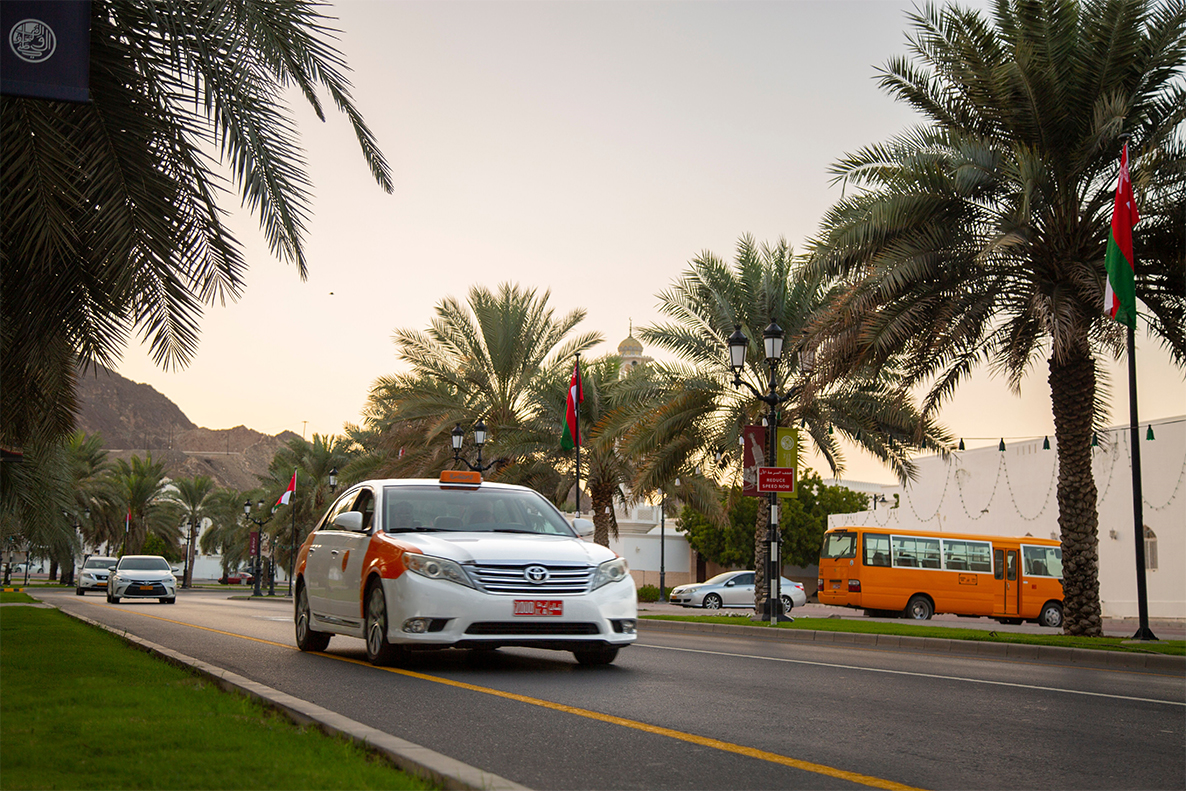 Issue of Vehicle Operating Cards for land transport vehicles.
Issue of Taxi Licenses according to the conditions stated in the Land Transport Regulation.
Issue of Exceptional Loads Permits.
Issue of Foreign vehicles permits for transporting goods between two points within the Sultanate, or for extending the vehicle stay for more than seven days.
About Us
Naql Platform aims to facilitate the creation of Vehicle Operating Cards (VOCs), permits and licenses to all individuals and institutions operating within the Sultanate in land transport activities in accordance with the Land Transport Law of the Sultanate of Oman.
Naql Platform
Is a digital platform for the services of issuing VOCs, permits and licenses for all individuals and companies working in land transport activities, and it is one of the foundations of implementing the executive regulations of the new Land Transport Law to regulate the land transport sector in the Sultanate. To increase the efficiency of the platform, it has been linked to the systems of both Royal Oman Police and Invest Easy in the Ministry of Commerce and Industry to track and regulate the land transport details, drivers and the activities authorized for the companies.
Platform Objectives
Issuance of Vehicle Operating Cards (VOCs) for land transport means
Fast provision of services for users, and transitioning to a digital system in the issuance of permits and licenses
Preparing a database for institutes, trucks, buses, taxis and land transport users working in this sector
Following up on Land Transport Law compliance
Platform Services
Issuance and renewal of VOCs
Other VOC services such as modifying, canceling, transferring…etc.
Permits for exceptional loads
Taxi license issuance
Foreign vehicle permits to stay more than 7 days in the Sultanate
Foreign vehicle permits to transport goods between two cities