Naql platform will enable the concerned in land transport sector to ensure adherence to the sector rules and regulations and put these in place across the Sultanate. The platform will offer a level playing field to all operators in land transport activities by developing a database that will give details on hidden trade and monopolistic trends in the sector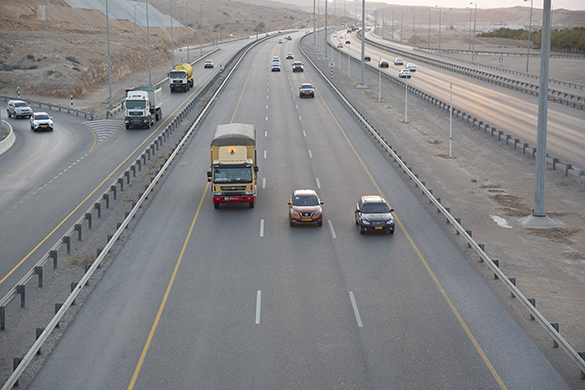 Naql platform is integrated with Vehicles Registration System of Royal Oman Police and 'Invest Easy System' of Ministry of Industry and Commerce, for swift verification purposes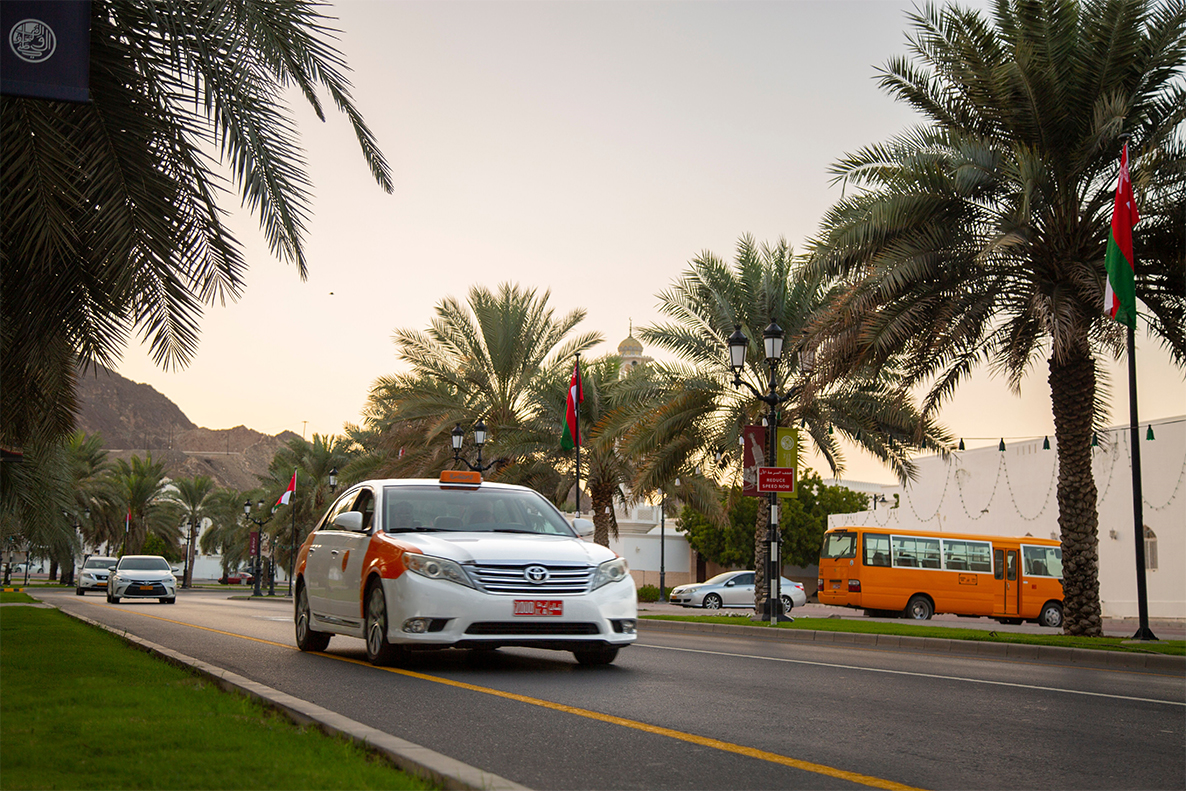 Issue of Vehicle Operating Cards for land transport vehicles.
Issue of Taxi Licenses according to the conditions stated in the Land Transport Regulation.
Issue of Exceptional Loads Permits.
Issue of Foreign vehicles permits for transporting goods between two points within the Sultanate, or for extending the vehicle stay for more than seven days.
Terms and Conditions
Welcome to Naql Platform of the Ministry of Transport, Communications & Information Technology .
The following terminology applies to these Terms and Conditions, Privacy Policy, Disclaimer Notice and any or all Agreements: "Beneficiary", "Beneficiaries", "User", "You" or "Your" shall refer to any individual accessing this Website and accepting its terms and conditions. "The Ministry of Transport, Communications & Information Technology, "Us", "We" or "Our" shall refer to the Ministry of Transport. "Party", "Parties" or "Us" shall refer to the beneficiary or both the beneficiaries and the Ministry of Transport or any beneficiary, beneficiaries or Ministry of Transport. Any use of the above terminology or other words in the singular, plural, capitalization, and/or he/she/they or it, are taken as interchangeable and therefore as referring to same.
Your access and use of Naql website is subject to the terms and conditions set out below, in addition to the laws and regulations of the Sultanate of Oman. By accessing and browsing this website, you unconditionally consent to the terms and conditions contained herein, whether you are a registered user or not.
You agree to access and use this website for lawful purposes only, and you are fully responsible for knowing and acting upon any and all laws, regulations, rules, provisions regarding your use thereof. Once you access this website you agree to refrain from:
Use this website to commit an offense or encourage others to engage in any conduct that may constitute a crime or involve civil liability.
Introduction or publication of any illegal content that includes discrimination, defamation or abuse.
Use this website to impersonate other persons or parties.
Use this website to download any material containing viruses, malwares, computer codes, files or programmes that may alter, destroy or impede the operation of this website's normal functioning or any device or software belonging to any person who access this website.
Change, destroy or delete any content on this website.
Claim association with or representation of any individual, company or public or private government entity without being authorised to claim such association or representation.
Post or broadcast any advertisement, promotional material or any other form of promotion.
Publish any material that contradicts or breaches the intellectual property rights of others.
Collect or store personal information about others.
Privacy Policy
We are committed to protecting your privacy. Only authorised employees, within the limits of necessary, are able to use the information collected from the beneficiaries. We regularly update our systems and data to guarantee the best service for our beneficiaries. The Ministry of Transport, Communications & Information Technology, or whoever it authorises, will investigate any crimes related to computer systems, data and abuse of the privacy of beneficiaries' data, and will prosecute those responsible and take civil actions against them and oblige them to indemnify for any damages.
Registration
Some services of this website are only accessible to registered beneficiaries and/or allows beneficiary to electronically request support or services through entering personal data. You agree that any information you provide to us through these services is complete and accurate, and that you will not register and will not attempt to access this website using another person's information. You agree that you will not use a beneficiary name that the Ministry of Transport, Communications & Information Technology, in its discretion, deem inappropriate.
Confidentiality
All beneficiaries' data and electronic documents are deemed confidential, except in the event of a breach of the Privacy Policy. Beneficiaries should keep a copy of any printed material related to our services. We do not sell, share or rent your personal information to any third party or use your email address to send undesirable messages. Any email sent by the Ministry of Transport, Communications & Information Technology will be for the provision of services only.
Disclaimer Notice
Exclusions and Limitations
The Ministry of Transport, Communications & Information Technology excludes all liability for damages arising out of or in connection with your use of this website. This includes, but is not limited to, direct loss, loss of business or profit (whether or not the loss of such profits was foreseeable, arose in the normal course of things), damages caused to computer, computer software, systems and data thereon or any other direct or indirect, consequential and incidental damages. These exclusions and limitations apply only to the extent permitted by law, without affecting your legal rights.
Access Range
Unless otherwise specified, the services from this website are only available within the Sultanate of Oman. You are solely responsible for evaluating the fitness of any downloads, software, programmes and text available through this website. Redistribution or republication of any part of this website or its content is prohibited, including by redrafting or any other means, without the express written consent of the Ministry of Transport, Communications & Information Technology. The Ministry of Transport does not warrant that the service from this website will be timely or error free, although it is provided to the best ability.
Links to Other Websites
Some links on this website may lead to other websites not operated by the Ministry of Transport, Communications & Information Technology. We have no control over these websites and we do not review or control the content of these websites. We provide these links as a convenience to you. These links do not include any promotional content for goods, services or information. When you choose a link to an external website, you are subject to the terms and conditions of the owner of that external website.
Links to This Website
You may not create link to any pages of this website without our prior written consent. If you do create link to page of this website you do so at your own risk and the exclusions and limitations set out above will apply to your use of this Website.
Copyrights
Copyright and other intellectual property rights include all texts relating to the services of the Ministry of Transport, Communications & Information Technology and the entire contents of this website.
Notification of Change
The Ministry of Transport, Communications & Information Technology reserves the right to change these Terms and Conditions from time to time as it sees fit, and continued use of this website will signify your acceptance of any adjustment to these Terms. If there are any changes to our Privacy Policy and/or the Terms and Conditions, we will announce that these changes have been made on our website. If there are any changes in how we use the personal information of our beneficiaries, notifications by e-mail will be made to those affected by this change. You are therefore advised to re-read and review this statement on a regular basis.
Your browsing of this website and your use of its services indicates your understanding, agreement to and acceptance of the Disclaimer Notice and all the Terms and Conditions contained here in